😍🛠Fix the wires in a few seconds!!!🥳Good choice for house repair and doing electrical projects or work!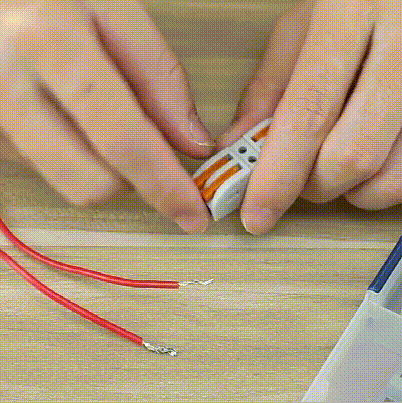 Features
【Convenient and practical】 Just lift up the lever, insert the stripped wire, and press the lever closed,holds tight and makes a solid connection.These are a good purchase for those of people that are doing electrical projects or work where you need to connect lots of wires. Sometimes you need to jumper something or run tests on a circuit .they do not mess up the wire ends nearly as much,keeping electrical boxes relatively roomy and not having to twist a fistful of copper wire together.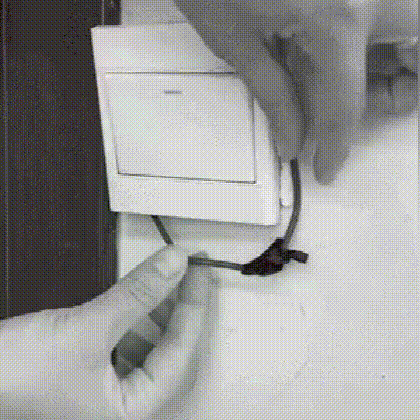 【Safe and efficient】 It has the fewest installer possibilities for error of any connector, like not tightening wire properly or with sufficient torque. It is very good at preventing thermal cycling release of wires connected together.If you are a DIY person these guys will make you sleep better at night when doing your own wiring projects.
【Sliced bread】 Two-way wire nut, which can connect multiple sets of wires, freeing up a good amount of spacea and times, They are compact, super easy, reliable and reusable.
【Universal compatibility】

The connector for joining braided and solid wire and wires of differing sizes. They work with most every gauge of normal household wiring: ceiling fans, sockets, switches, cars, motorcycles, ships, loudspeakers, lamps, electrical boxes, chandeliers, light switches, fan controls, and much more
SPECIFICATIONS:
You can place your order directly on the website. Here is the sequence of actions:
Select the product you like💖💖
Press the "buy" button and fill in the contact form, indicating the delivery address
Please choose the method of payment and pay for your order. You can pay via online by Paypal.
After payment you will get the order number. When the product is ready for delivery(basically 10 days later or less)we will ship it and send a unique number to your e-mail for you to track the parcel.