Great for outdoor activities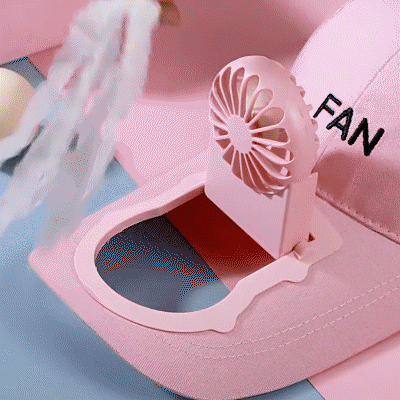 A golf cap that has a mini fan cooling the face,Solar powered fan that cools your face off in the Sun,Comes with creative a mini fan with djustable wind speed.
Unisex USB Charging: It has a good sunshade effect, and has a mini fan at the front of the brim

The hat top can be detached, suitable for summer wear,Great for the summer, and outdoor activities
Can be charged by USB cable, convenient to use.

High quality cotton and polyester, breathable, soft and wear resistant.