Once installed, you won´t have to bend down anymore! Just step on it for instant door stop or door release.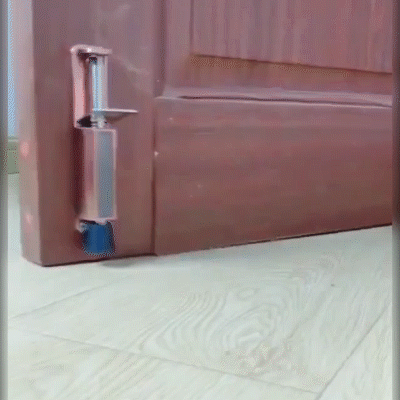 ✔️ A MUST HAVE DOOR ACCESSORY! - Trudging towards your living room whilst carrying the bags of groceries, whilst trying to open the door using your elbow... only to hear it smash into the wall with a loud bang! Awkward situations like these are easily avoided with our stainless steel door stopper.
Built-in foot operated telescopic spring makes it available for you to open/close door to save you from the disturbance of door squeak.

This heavy duty and semi-automatic door stop is made from high quality stainless steel. It offers an innovative step-on mechanism for a convenient and hands-free operation.

Fabulous door stopper - works great, solid build, easy install comes with mounting screws. Doors can be stopped at any degree as you like.