Catch every hair perfectly,easily clean bathroom hair,make your bathroom look fresh and clean!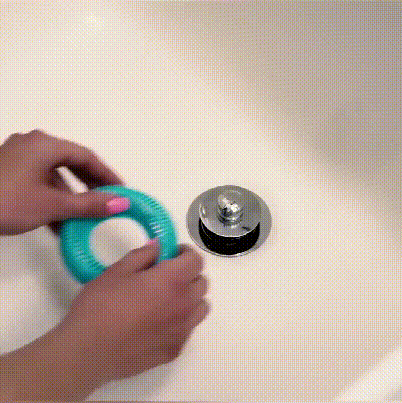 Unlike mushroom-shaped plugs that go inside the drain, It fits around a pop-up stopper, neatly collecting hair around it. When it's time to cleanup, simply pick up hair with a toilet tissue.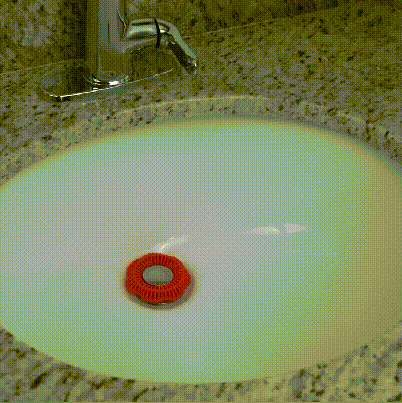 The filter allows you to keep your pop-up stopper. It fits most standard pop-up drain stoppers such as Push-and-Pull, Lift-and-Lock, and Toe-Touch pop-up stoppers with a snug fit.
A single plumber visit can cost hundreds to get a drain snaked professionally. Liquid drain cleaner is not a solution either. TubRing is guaranteed to catch every hair and save hundreds of hard-earned dollars for you.
The fliter is easy to clean & maintain, and it stays clean and dry after each shower. Stop dealing with tangled messes and icky gunk that gather inside the drain.