The Exquisite Drawing Of Characters Makes The Flying Fidget Spinners Be Seen More Clearly When It Rotates.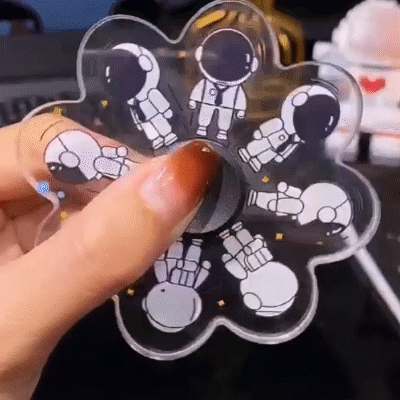 An animated fidget spinner is made of safe and non-toxic materials, which is not harmful to children.

Use a mobile phone to shoot the spinning toy under strong light, and you can see the characters on the anime fidget spinner running.