So easy to have fresh vegetables steamed in minutes for dinner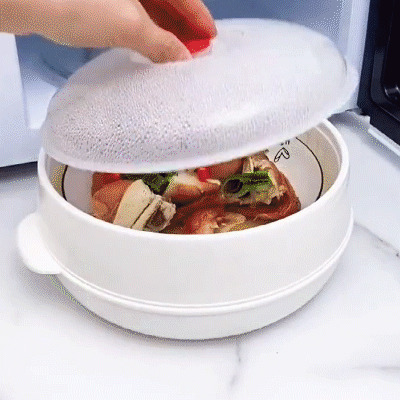 ✅Material: Made of high quality PP material,special steamer for microwave, safe, tasteless and safe to use.

✅Exterior: It consists of a transparent cover, a steamer and a chassis.The transparent cover not only keeps the heat, but also facilitates the observation of food processing.
✅Applications: For microwave heating food; For refrigerating food in the refrigerator; As a daily tableware.

✅Instructions: 1. Pour half a cup of water into the chassis. 2. place the steamer on the chassis. 3. open the vent on the transparent cover.
✅Size: Diameter 8.4 inch, height 4.6 inch. If you have any questions, please feel free to contact us.