This jewelry box is small but large capacity, suitable for storing small rings, earring studs, necklaces or other matching things.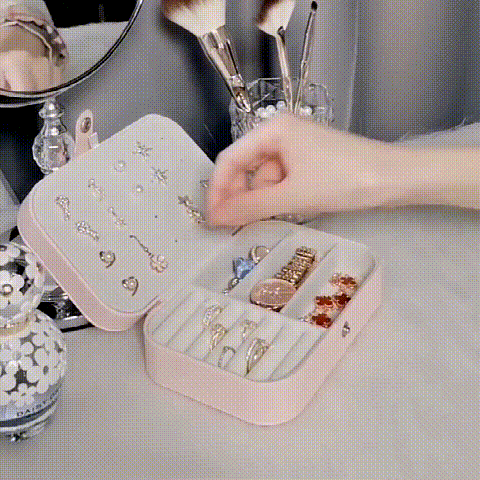 Our Jewelry Cases are made with high quality leather material, with double layer, designed with small line for easy opening and silver button to save your valuble goods inside.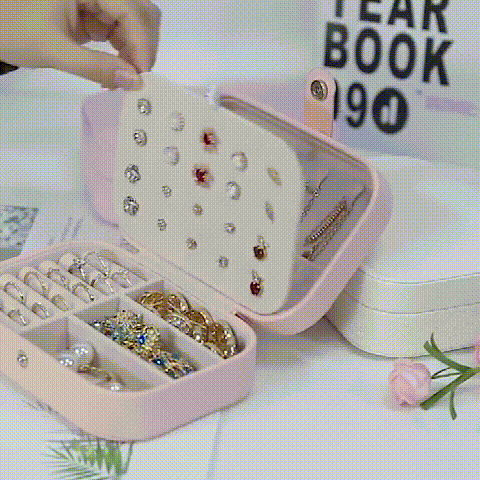 Earrings Plate
One plate holds up to 10 pairs of small earring studs.
Rings Grooves
One small part for dozens of rings or earrings.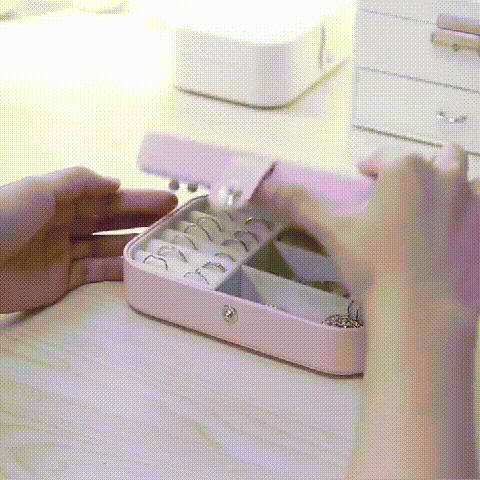 Adjustable Area
This area can be moved to store mirror, hairpin, bracelet, watch, etc.
So Convenient
This jewelry case comes in a small size(6.3''x4.3''x2.05''), portable and convenient, easy to place inside your luggage.