Is the new French game of 2020 that will make young and old alike happy during confinement!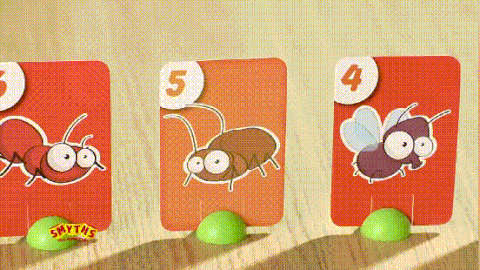 -98.9% of customers are satisfied and have a lot of fun with family or friends.
-Ships in less than 24 hours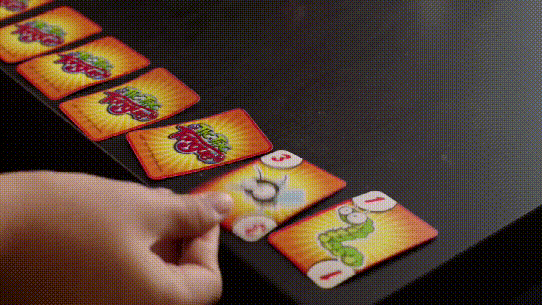 This game can be played with your kids or your friends. Many studies today have shown that screens and video games harm children's good functioning and development. What else is there to share really good moments with them?
THE PRINCIPLE :

Be the first to hit the target with your chameleon tongue!
This new 2020 game encourages the recognition of numbers, shapes, coordination, reflexes and strategy.

Wonderfully fun, this game will allow you to have a good time with family or friends. Be careful, don't get the target wrong, otherwise it's 1 point for your opponent.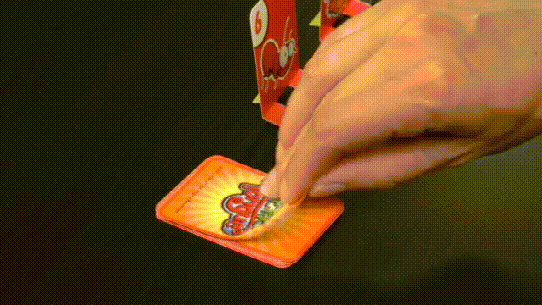 The perfect gift! What could be better than offering joy and laughter that will be shared with family, friends and between generations? If you are not having fun or are not satisfied with the game we will refund your purchase in full. goes viral in France! We already have several hundred families in France having fun with this game.
THE GAME CONTAINS:

Chameleon masks, languages, 10 targets, card game and rules of the game. Detailed rules and instructions included. Lots of giggles guaranteed!

Recommended age: 4 and up

Number of players: from 2 to 6 players.
We thank all the customers who support us with messages and emails. We are grateful that you have placed your trust in us and we are happy to know that you are having a good time with family and friends.

Click "ORDER" to get yours now!