Make your girls and toddlers enjoy bathing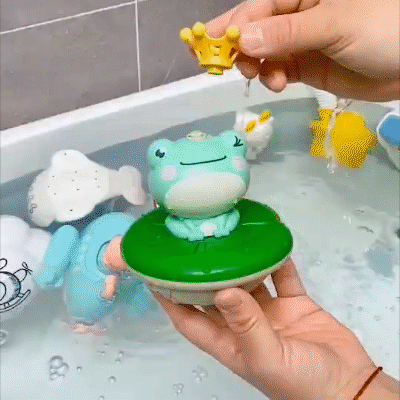 Interactive Baby Toy: This baby bathtub toy is a mini fountain toy in a bathtub or swimming pool.
Help girls and boys develop hand-eye coordination for interactive games.
Safe and Durable:The waterproof and leak-proof design ensures that your child is safe in the bathroom.Made of BPA-free ABS material.
Easy-to-use Children's Toy Set: After installing the battery and sealing the lid, open the bathtub.It also has 2 spray speeds that can be adjusted.
A cute frog with 5 water spray attachments. The bathtub toy bag includes 1 green frog, 1 spray bird, 1 lotus leaf, 1 lotus pod, 1 crown and 1 mini ball.