Color-changing silicone lamp, environmentally friendly materials, soft light and eye protection!!!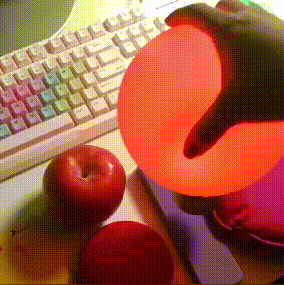 Tap the night lights to switch between 7 glowing colors . It is very sensitive and convenient for you to use.
This nightlight emits a gentle and calming glow for children of all ages. Soft colors make it a perfect baby lamp, toddler night light, or kids night lights for bedrooms and nurseries. With warm light, kids will have a sweet and sound sleep.
This product is made of eco-friendly silicone material,high-quality silicone material, safe, non-toxic and odorless. The outer layer feels like the texture of the skin.
It will not be deformed by kneading and squeezing. It has strong light transmission and is very convenient to clean.