You will feel that it is no longer difficult to lift the bucket.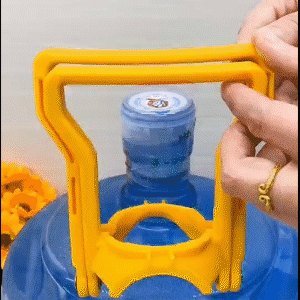 Molded from durable plastic for a comfortable grip.

Vertical hand-held design, vertical force on both sides, single person can lift water with two people.
For lifting any type of gal bottle, even for screw top finishing bottles.

Scope of application: water shop staff to deliver water, family to carry water, office water change process.

Package includes: a blue multipurpose drinking water bottle handle.