Anti-allergy,available for adults and children!
Unique design,each ear piercing gun unit preloaded beautiful earrings, no need to buy extra earrings.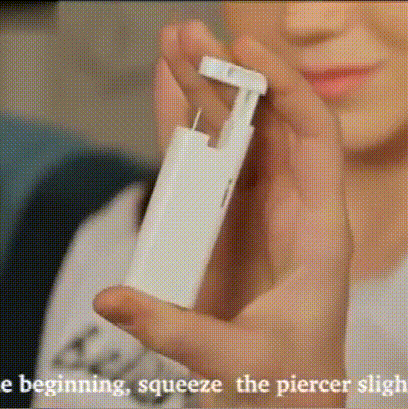 Automatic spring ear hole gun, disposable ear hole gun. Easy to use, gently pressed, spring driven, puncture successful. The more advanced model, the faster, the lowest pain.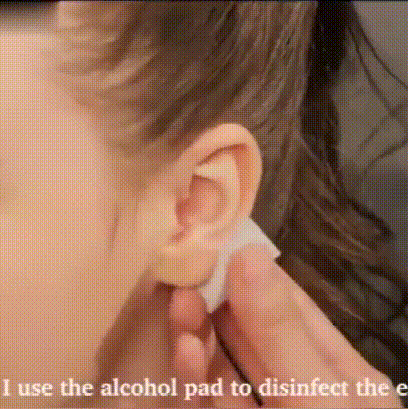 This self ear piercing gun can be used for first time users or professionals alike,suitable for ear piercing salon use or home use.
High quality,our earrings made of titanium steel (anti-allergy)
STEPS OF USAGE
Clean the Earlobe
Please clean your hands before use, fix your hair with a hairpin, and clean the earlobe with an alcohol pad
Mark the Point
Mark the point to be pierced with a marker, and then align the earplug gun with the mark on the ear
Press the Piercer
Determine where you need to pierce, press gently to trigger the spring earrings to shoot out
Perfect the Ending
The stud will stay on the ear, and the gun body will automatically fall off.Avoid contact with water or cosmetics