✔Claw-shaped design, strong grip. It can easily hold your thick hair, allowing you to keep your hairstyle perfect all day without worrying about the hair clips falling off.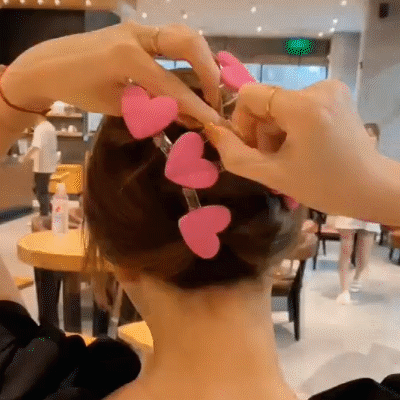 ✔【Wide Applications】 The big banana claws clips are perfect for when washing face, morning beauty routine, making up, cooking or keeping your hair out of the water when bath.

✔ made of high quality plastic and stainless steel, durable and strong enough for long-term use.
✔ strong grip to hold your thick hair. Keep your pretty hair style prefect all day.
✔ retro style and amber colour, beautiful and elegant. Best fit your various hairstyles.
✔ great hair styling accessories!