You don't have to bring a heavy water cup when you go out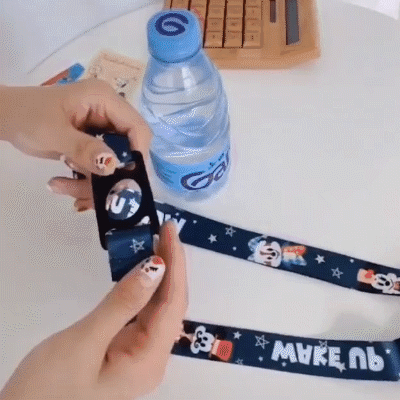 You can liberate your hands and Slanting across the shoulder like a backpack, very convenient.
Dual-purpose function: Suitable for large and small beverage bottles and thermos cups, etc., need a position to jam the rubber ring.
Soft fabric: High-quality soft fabric to make shoulders more comfortable, adjustable rope length.

Fit for: Free your hands, suitable for beverage bottles, glasses, thermos cups and other products with card slots.
Size: Adjustable rope length 42cm-67.5cm (16.5inch-26.6inch), small diameter size 2.5cm/1inch, large diameter size 4.6cm/1.8inch, suitable for bottle diameter 5cm-7.5cm (2inch-3inch)