This 3-in-1 portable magnetic charging cable is the ultimate solution to meet your charging needs. It can be placed in your pocket or pocket with your key. No matter which device you use, always have a charging cable ready. Support iPhone, Android and TypeC.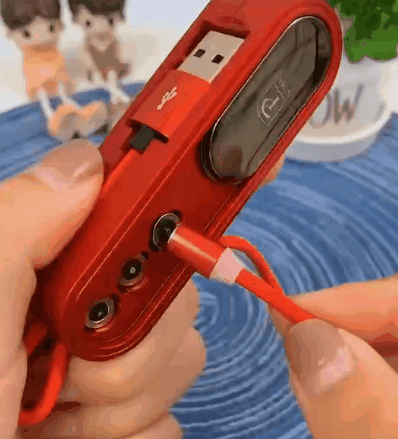 Features:
3 ports-This cable supports 3 types of connectors: Android / Type C / iPhone. Suitable for charging smart phones, tablets and other devices. Contains 3 types of connectors at the same time, making it ideal for multiple device owners.
Storage box-can be placed in a pocket different from other magnets. The cables and magnetic plugs are stored in the housing for easy movement. The compact and elegant shape makes it the best choice for travel, business travel and travel.
Powerful magnetism-The charging port has super magnetic attraction, you can easily plug it in. If the charging cable is not connected, the electromagnetic plug can also be used as a dustproof plug.
Easy to use-TPE cables are environmentally friendly and resistant to interference. In addition, the power cord is soft, so it is easy to use, and it will not be sticky even if it is rolled up.
specification: Material: PC + ABS Color: white, red, black Suitable for: Anroid, iPhone, Type-C
The package includes: 1 * 3 in 1 magnetic portable charging cable