【SMOOTH & CONTROLLABLE】-You would feel how smoothly and steady it pours each time. Our wine stoppers and pour spouts promise giving you a clean, mid-flow and easily controlled excellent experience. No more dripping down the side of the liquor bottles nor have to wipe the bottle clean after every pour. Never a drip!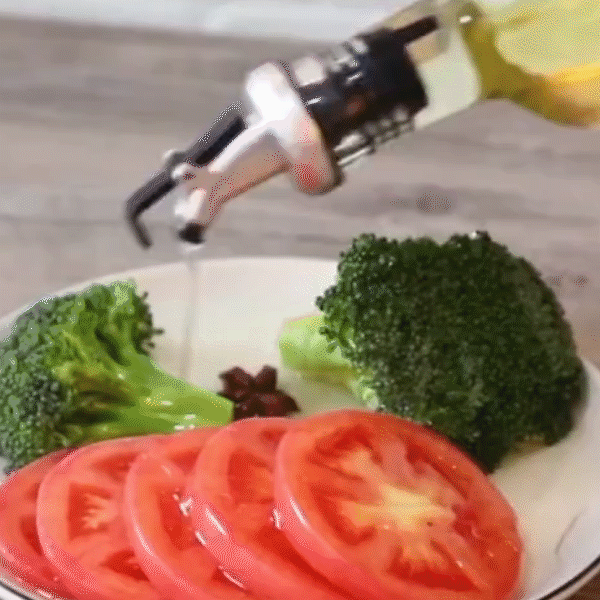 【100% SEAL】-The press-type cover by one handed open & close could be 100% fully closed tightly without leaks, instead of others close itself but just simply rest lightly on top of the pour spouts. Our bottle caps keep the dust out and stay fresh.
【WIDE USE】-It fits wine liquor bottles from 0.71" to 0.98". A wine cork stopper, also dispensing olive oil, vinegar, syrup or whatever is needed in the kitchen, and fitting well into standard size glass jars for home use, kitchen, bar, bartender, coffee bar etc..
【HEALTHY IN BOTH MATERIAL & DIET】-Allows for for superior control so your're not eating / drinking too much and wasting expensive products. If you had no control over the pouring rate out of the bottle, this pour spout would tell you all the time. The wine stopper is made of food-grade material, much healthy, durable, no extra smell, reusable and recyclable.