HUGE, HUGE FAN OF DUMPLINGS?
Wish you could whip up a whole batch of them easily?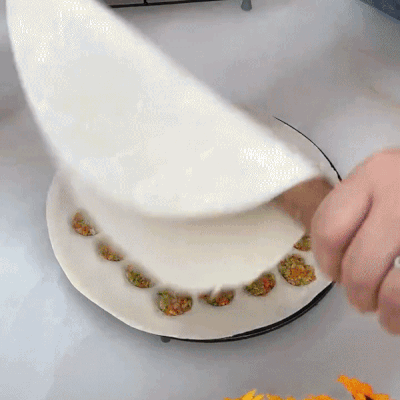 The Honeycomb Dumpling Maker is the answer to your food craving problem. This kitchen gadget can make up to thirty-seven (37) dumplings in one go! It's fast, efficient, and it'll take so little time and so little effort to get delectable dumplings.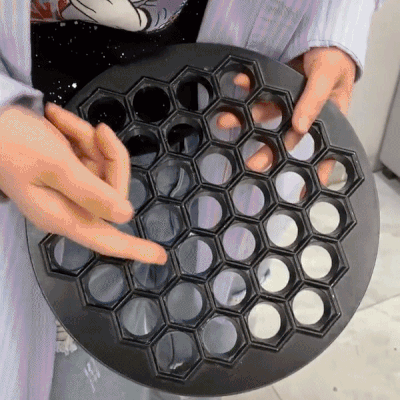 FEATURES
EFFICIENT:

 

We know how time-consuming making individual dumplings can be. It's such a hassle making them all by hand! With the

 

Honeycomb Dumpling Maker, however, you now can make a lot of yummy dumplings in a flash.
EASY TO USE:

 

This

 

Honeycomb Dumpling Maker

 

is so easy to use that even your kids can use it. No special instructions or cooking skills needed!
DIRECTIONS
Place a dumpling wrapper that is slightly bigger onto the

 

Honeycomb Dumpling Maker.
Gently press down a bit where the holes are

—

not enough to pierce through the wrapper, but just enough to create a convex.
Start filling in the convex with your dumpling mixture.
Cover it all up with another dumpling wrapper.
Use a rolling pin to flatten out the entire thing. You'll know your done when the honeycomb shape begins to form on the dumplings.
Take your dumplings out of the

 

Honeycomb Dumpling Maker.
Steam, fry, or bake your dumplings.
Enjoy!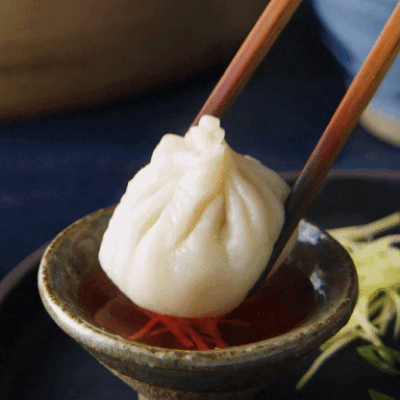 PACKAGE DETAILS
1 x

 

Honeycomb Dumpling Maker